You've heard their praises and seen their ads. You know the brand because it was started by Jessica Alba herself. Well, have you tried it? I have tried and tested tons of Honest Products and here is my HONEST opinion on what works and what needs to go back to the drawing board.

PS: I may be biased on the training pants since my son is on the package. 🙂 Proud Mommy Moment.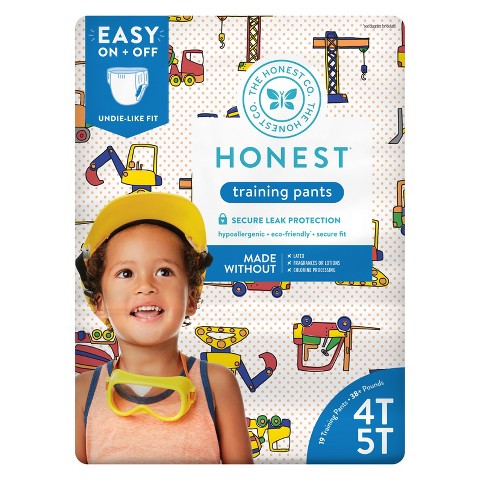 In the Kitchen:
4/5 mimosas
Love this stuff. It smells good and its affordable! Plus, I am the dishwasher in my house so I need to love my soap. Grab it at +Target
5/5 Mimosas
I'm currently in need of more. I can spray this errrywhere since its plant based and I just buy the concentrate refills so I don't have to toss the bottle.
3/5 mimosas
They work and they are organic. I kinda like my flower sac towels from Target more… These aren't as absorbent as other towels. Bottom line though, they work.
5/5 Mimosas
I love this thing! It's so cute and it helps scrub off all those eggs I make in the AM. It also looks nice sitting next to my soap.
5/5 Mimosas
Honestly, I forget to use this but when I do I can tell the difference on my tomatoes afterwards. They don't feel slimy anymore.

In the bathroom:
4/5 Mimosas
This bathroom cleaner works, smells great and is safe for my kids.
5/5 Mimosas
This healing balm is literally good for everything. Next to coconut oil is the best! I have literally use this on everything and I can't stop singing its praises! I got a double pack for $7 at Costco! #steal
3/5 Mimosas
This bug spray is pretty strong smelling but I've been told I have a keen nose. It repels bugs and it works but the smell is pretty STRONG!
4/5 Mimosas
It smells good enough to eat and the whole family can use it. I mix this with the body oil to create the best hydration for my parched skin.
2/5 Mimosas
After you shave you definitely don't want to feel any kind of burn, which is exactly what the spray does. Aside from smelling pretty good it doesn't seem to deodorize as well as other deodorants I've used. The two stars I gave it are because it smells like a guys deodorant and it's aluminum free.
5/5 Mimosas
One of the first product I ever tried and easily fell in love with. I usually use the bubble bath too which makes tons of bubbles and the kids absolutely love it. An absolute must have for new moms, moms of tots or just for yourself! For $14.99 you can have two huge bottles at Costco.

For the babies:
Honest + Aden + Anais swaddles
5/5 Mimosas
Super cute and breathable. These were perfect for when Penelope was an infant and now they're perfect for warm afternoon naps when she wants a blanket but I don't want her to sweat.
There's that honest healing balm again!
One thing I forgot to mention is that when Penelope was an infant, her diaper rash could not be cured. The honest healing balm was the only product I found that safely and effectively took her diaper rash away. That's why I own 4 balms at the moment. One in my diaper bag, car, bathroom and in Penny's room.
2/5 Mimosas
Eh. It's really cakey. It doesn't absorb and really did't treat the rash like the balm did. I'd skip it.
4/5 Mimosas
For those epic blowouts. Spray a little on and wipe that Ish. Literally. Also, this wash can be sprayed anywhere you want since its safe. Did I mention it smells great?
5/5 Mimosas
Do you have a kid with curly hair? Well, Penelope's curls can be unmanageable after a bath but once we spritz some of this detangler into her hair, the combing session is much easier and there's no tears!
5/5 Mimosas
Have you heard what's in Johnson and Johnson? Yikes. When it comes to your baby you want to be extra careful with what you start to put on their skin. This baby powder leaves me confident that I've made a good decision.
Organic Breath Easy Rub
5/5 Mimosas
Growing up Mexican American, you were told that Vick's Vapor Rub cures everything. So in light of that The Breath Easy Rub is like a safer alternative to my save-all store brand. And we use it a lot!
Sunglasses by Honest in collab with Knockaround
Other Products we use//tried:
Spray Sanitizer
Nipple Balm
Belly Balm
We own a number of other products by The Honest Company and will continue to try their other safe and effective items. One thing they have going for them is their customer service. They will work with you when you have an issue and they are friendly. What Items have you tried?