The calendar says its summer but did you know the official start of fall is in 5 weeks?
Although this can be exiting, it can also be challenging. After all, a change of season means a change of wardrobe… right? Well, I don't intend on buying a whole new arsenal of clothing and neither should you.
Denim is always in style! Sticking to fashion "staples" can help guarantee less money spent and more quality products. Denim is one of those staples. Below I have listed some pieces that are affordable and will guarantee you an effortless transition in to Autumn. You might already have several of these pieces like me! My favorite denim right now are my Levi's distressed boyfriend jeans.
Denim jacket
A great layering piece. Tie it around your waist when it gets warmer, throw it over your shoulders when its chilly. Denim jackets are perfect for everyone! This +Forever 21 Tiger jacket also adds a little extra flare to a casual ensemble.
Girlfriend jeans
Boyfriend jeans are great! But girlfriend jeans are like your new BFF. They are tight and loose in the right places accentuating a girlish figure but keeping it ultra casual.
Mom Jeans
They are vintage in style but so right now. Mom jeans are still going strong! I like a medium wash like the last ones pictured. Throw on some comfy chucks or some chunky heels and you can wear almost any top! My favorite style I've seen lately is a body suit under a pair of vintage +Levi's®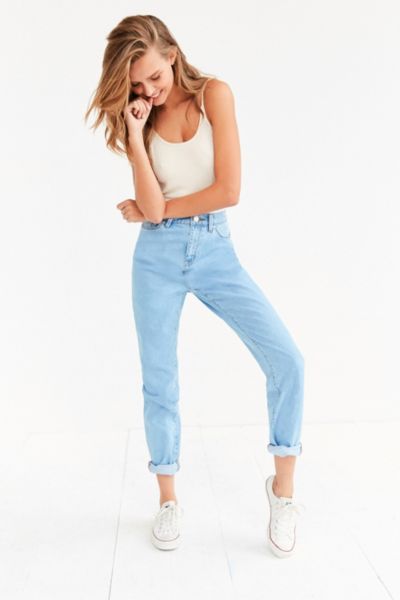 High waisted jeans
Nothing new here. High waisted denim don't really ever leave us. Here is a few picks including some cute culottes and another pair displaying the distressed hem.
super high-rise denim culottes
High waisted distressed ankle jeans
Hem detail
Display those ankles this fall. Its all about the hem! I really want to try a "mullet hem" this fall which is like a high-lo look for your ankles. Zara also has a ripped side hem on the bottom of their new denim collection that's sure to catch eyes.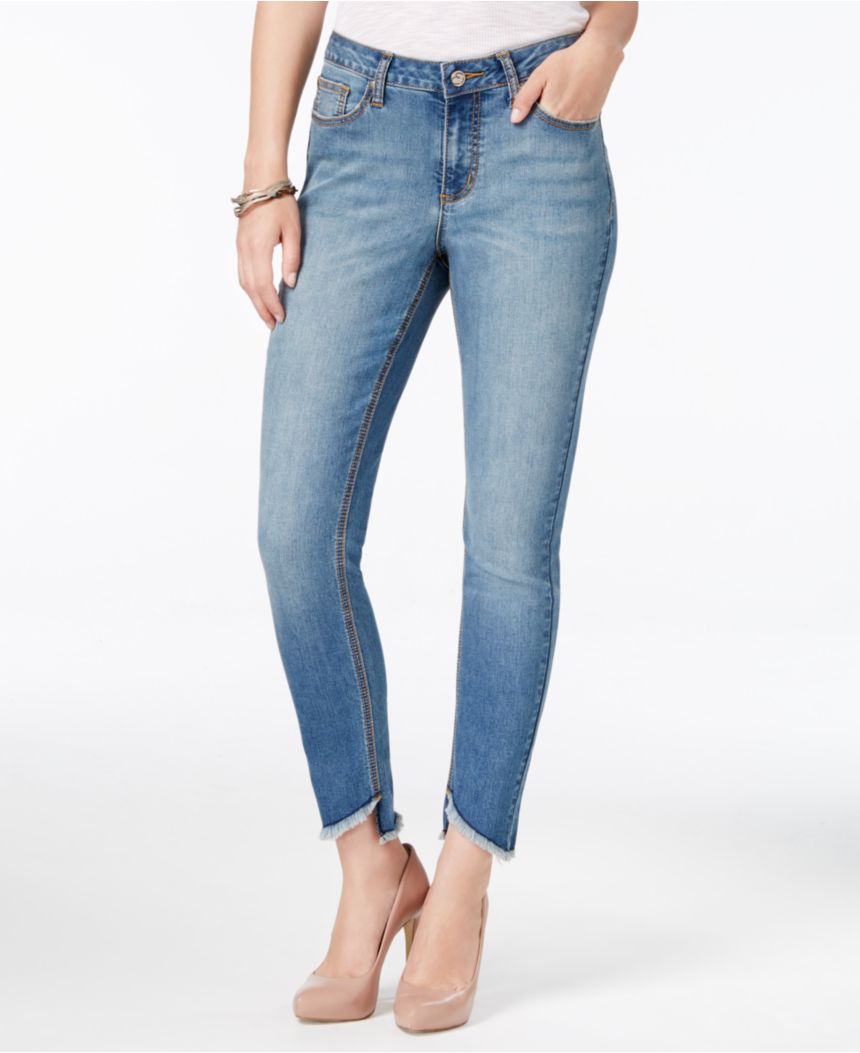 Earl Jeans High Lo Frayed denim
Some other styles that are going to be very prevalent this fall are:
+embroidered denim ((much like the Tiger jacket))
+patchwork or reworked denim
+cropped flares
Thanks for stopping by! Which trend will you be participating in this fall? I don't know if I will be in to the cropped flares but definitely the embroidered denim!